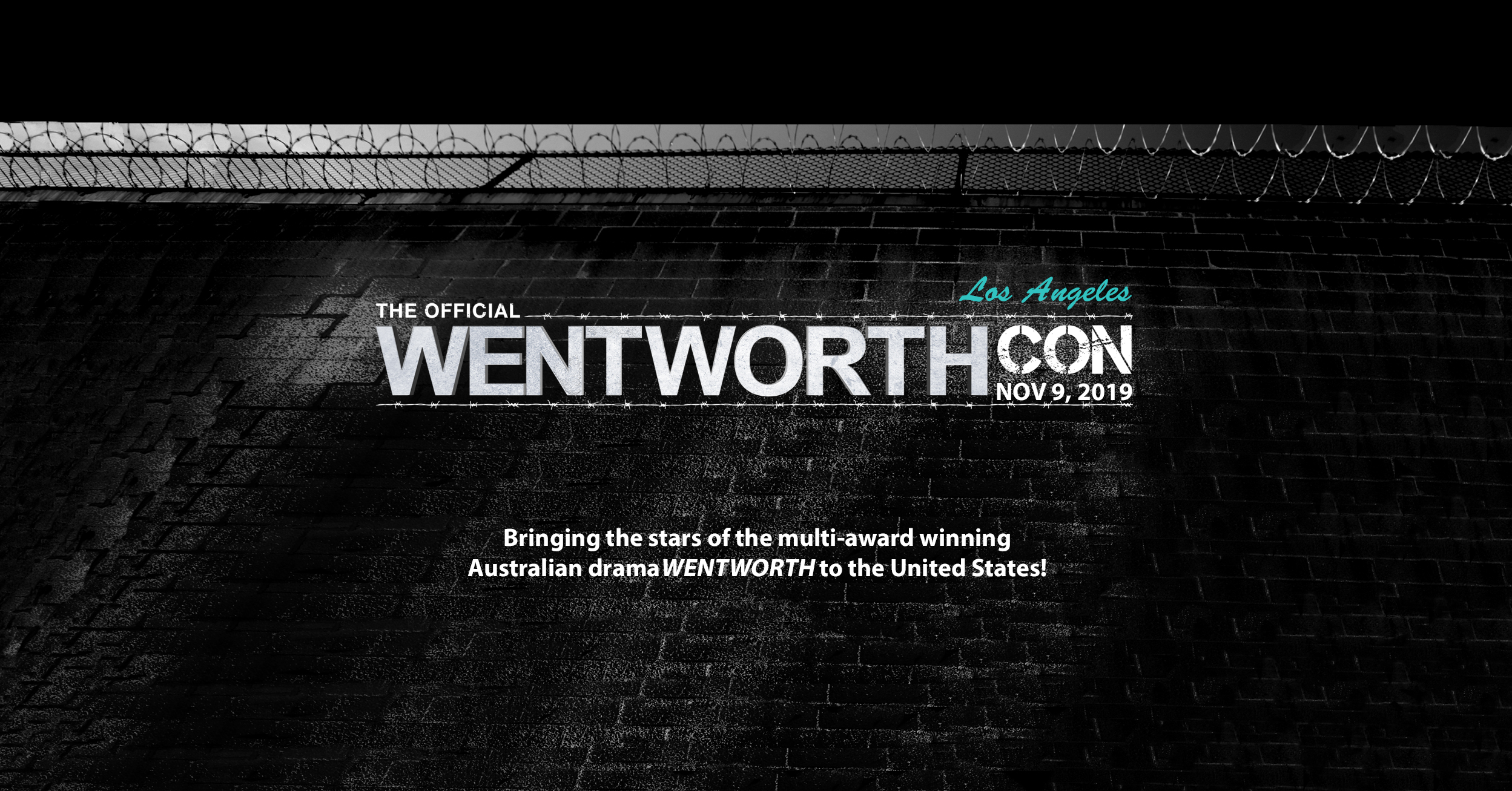 PURCHASE ADMISSION TICKETS HERE..
PURCHASE PHOTO-OPS HERE...
ROUND TABLE MEET & GREET TICKETS
This is an opportunity to not only see our guests interviewed live but also ASK them a question! What was Danielle's favorite scene to shoot? Did Libby research how to master a prison psychologist? What are Celia's thoughts on the Season 7 finale? How hard was it for Tammy to film her last scene?
Do you have a question for one of our guests? We all do!
(included in ticket price)
This is your chance to tell your favorite cast member how much they mean to you! Our autograph tables are intimate and give you an opportunity to talk to your favorite actress 1-on-1.
Please bring a photograph or object for the actor to sign at their discretion. You may also purchase Merch on site or use your separately purchased Photo Op.
(included in ticket price)
You'll need something to remember this forever, right? Photo Ops are professionally taken photos of you and the guest of your choice. There will be single photo ops AND a group photo op available for purchase.
One 8x10 photo will be printed on site with purchase, and can be used for autographs! A digital copy will also be available free of charge within 24hrs.
(separate Photo Op tickets required)
HYATT REGENCY
LOS ANGELES INTERNATIONAL AIRPORT
6225 West Century Boulevard
Los Angeles, California, 90045
Ph: (424) 702 1234
PLEASE NOTE: THE HOTEL IS NOT ORGANIZING THIS EVENT! THEY DO NOT HAVE ANY EVENT INFORMATION. IF YOU HAVE ANY QUESTIONS, PLEASE FILL OUT THE CONTACT FORM BELOW AND WE WILL RESPOND ASAP.
RESERVE YOUR ROOM NOW!
SPECIAL GROUP RATE STARTS AT $155/night
1. What is Wentworth Con?
Wentworth Con is the FIRST convention dedicated to the Australian drama WENTWORTH. We are bringing you face to face with the stars for a full day of fan friendly events! Panels, Audience Q&A, Photo-Ops, Meet & Greets, Autographs, Official Merchandise, Vendors, etc. etc. Oh, and don't forget - meeting a bunch of Wentworth fans that share the same love as you! We've got it all. Check out some clips our first event in NJ by Clicking HERE.
2. What time does it start and where is the schedule?
The Convention will begin around 9am and will end with autographs around 10pm. Please plan for a full day. We will release the schedule as we get closer to the event.
3. How much are tickets?
General Admission tickets are $175 and include admission to Panel, Q&A, and ONE autograph from each guest.
VIP tickets are $240 and include assigned seating in the first 10 rows, among the first in line for autographs, admission to the Panel, Q&A, an event poster, an event bag, and ONE autograph from each guest.
4. Can we buy tickets at the event?
It is VERY likely that the event will sell out in advance. Should we sell out, it will be announced and no tickets will be available at the door. Should we have them available, we will announce that they will be available at the door. Our advice - Secure your spot, DON'T WAIT!
5. Can I bring something to be signed?
YES. You must bring something to be signed, we will not be providing anything for autographs. We'll have official Merch on sale in the vendors area, or if you're buying Photo-Op tickets, we print them right on site so you could have them sign the photo!
6. Are Photo Ops separate?
Yes. Photo Op tickets must be purchased separately. You MUST have an Admission ticket AND a Photo Op ticket to participate in the Photos. Make sure you get your Admission ticket before you get your Photo Op ticket in case the event sells out!
7. How many people can be in a Photo Op?
One Photo Op ticket is good for TWO adult guests. You may have up to FOUR people in your photo. To do this, you will need TWO Photo Op tickets for ONE photo of four. Kids 10 and under do not need a Photo Op ticket.
8. Can I take a "selfie" with the cast?
No. Due to the amount of fans attending, we do not have enough time for selfies at the Autograph table. We ask that you please respect this policy, and not put the talent in an awkward position to say "No" when asked. It's not their decision, it is the convention rules.
9. Can you scan my ticket on my phone?
NO. Please print ALL tickets and bring them WITH YOU to the event! Should you forget yours at home, we suggest using the hotel business center to print them out before coming to the event.
10. I can't attend the event anymore, can I have a refund?
ALL TICKETS ARE NON-REFUNDABLE, as stated on the website before you checkout and purchase tickets. You can sell or give your ticket to someone else by forwarding them the PDF ticket.
11. When will I get my photo?
All 8x10 Photos will be printed shortly after your Photo-Op. You will be directed to the printing area after your photo. Please allow about 5 minutes for us to print the photos. FAQ for Photo Ops are listed on the Ticketing Page.
12. What if a guest cancels?
All contracts allow guests to cancel if filming or other work arises, or, of course, if illness occurs. When you purchase a ticket you are purchasing a ticket to an event not an appearance of a particular guest, so in the rare occasion that a guest cancels KClark Productions is only responsible for the exchange or refund for that specific guests' photo op, or duo photo ops.
13. Will there be any food or drink available?
YES! There is a restaurant, bar and a "grab and go" station in the hotel lobby. Please refer to the HOTEL WEBSITE for menus. There will be complimentary water stations set up around the Panel/Q&A room. Should you choose to indulge in an adult beverage, please keep it to a minimum. We reserve the right to remove intoxicated patrons without refund (as noted on your tickets and at check out).
14. Are children allowed? If so, are they free?
We are going to leave this to your discretion. There WILL be clips from Wentworth shown during the Panel/Q&A. Due to the limited amount of tickets, we're handling children in the same way as an airplane would. Children 3 and under are free if they can sit on your lap. Basically, if they're old enough to need their own chair... they have to purchase an admission ticket. For the Photo-Ops children 10 and under are free! If you choose to bring a young child to the event and they are crying during the panel, please be courteous of others and excuse yourself from the room.
15. Is parking available at the hotel/venue?
Yes. Self parking at the hotel is $22 for the day or $28 for overnight parking for Guests. There is also a parking garage directly behind the hotel. We are currently working on getting a special event rate for that garage. Stay tuned!
16. Is there an airport shuttle to the hotel/venue?
Yes! There is a complimentary shuttle that runs every fifteen minutes. The hotel is also within walking distance from LAX.
17. What are your Accessibility options?
Wheelchair accessible seating and Hard of Hearing seating is password protected. Wheelchair accessible seating is ONLY available to those needing a (larger) wheelchair space, there is no chair provided in this space. Hard of Hearing seating is ONLY available to those who need our interpreter service. Please contact us directly at wentworthconus@gmail.com to purchase these tickets!
We WILL have additional ADA seating that will be marked with a chair ribbon. These seats are for those who need ADA services that do not include a wheelchair space or interpreter services. Please purchase a General Admission ticket and we will accommodate you when you Register at the event.
18. Will there be Accommodations for the Deaf/Hard of Hearing?
Yes! Wentworth Con will provide a certified sign language interpreter for all panels. There will be seating reserved for those with hearing needs, to allow them an unobstructed view of our interpreter. We will provide the Deaf/Hard of Hearing with an Accessibility pass to access these seats.
19. Are pets allowed?
No pets are allowed at Wentworth Con. Service animals specifically trained to aid a person with a disability are welcome.
20. What is the Round Table Meet and Greet?
The Round Table Meet and Greet is an optional add-on experience that includes:
- A 30 Minute Meet and Greet Experience (with 9 other people) with a selected Cast Member
- One Autograph - item not included, must bring your own item to be signed
- One "Selfie" - take the photo with your device
- One photo of your Meet and Greet group - photo taken with our camera, we will email a jpeg after the event
ONLY 10 SPOTS AVAILABLE PER CAST MEMBER. LIMIT 2 SEATS PER ORDER.
Questions? Comments? Excited for the event? Let us know!
We typically respond to all messages within 24 hours.
We LOVE Vendors… almost as much as our attendees!
We are always looking for new vendors to help make our event a success.
Vendor space is VERY limited for our Los Angeles event. We can only accommodate TEN Vendors.
If you're interested in becoming a vendor, please complete our Vendor Application
and email the form to WentworthConVendors@gmail.com!